She may have only joined Sasfin ten months ago, but in that time Sameera Fortune, the Facilities Officer in our Durban office found a gap to contribute to society by giving back to one of our long time Corporate Social Investment (CSI)Partners - Boys and Girls Town.
Last November, Sameera was handed the project of dealing with second hand furniture that had been placed in storage when we moved from our Westville office to our new office in Umhlanga. Having been involved in NPOs in her personal capacity, Sameera was quick to spot an opportunity to donate the furniture to Boys and Girls Town in Tongaat, Durban. Of choosing them Sameera says, "Sasfin has been very actively involved in the Joburg and Cape Town Boys and Girls Town for over 15 years. It made sense to do something for the Durban branch as well."
She quickly made the connections and spent a Saturday coordinating the delivery of desks, lockers and cutlery. "We started at 8:30 AM and finished at 4.30pm, it took us 2 loads to get the furniture there. We had a very warm welcome from Zinhle - the campus manager" she says, reflecting on the heart-warming experience of seeing the children who had been through so much.  "They were filled with excitement and gave a helping hand to off load the truck, the joy in their smile was really a fulfilling experience."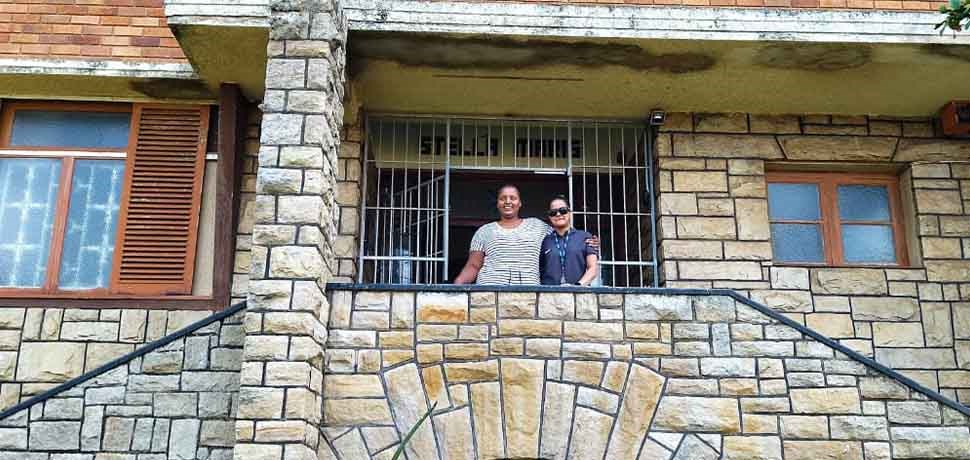 While there Sameera got to see the incredible work Boys and Girls Town does on just donations from the community. "Here's an organisation that is built to educate these kids and put them on the right path. They run a kitchen, provide three meals a day and educational programs".
Being a mother herself, it made the experience of giving back to a Non-Profit Organisation (NPO) dedicated to helping kids even more meaningful. It seems like whatever we've done for them has finally come to fruition. Sameera has seen it in pictures shared by the Campus Manager, of the furniture being used and enjoyed to enhance their offices, Kids Dorm Rooms, Kitchens, and Dining hall.
At the end of the day Sameera says volunteering gives her a sense of purpose. The fulfilling feeling of giving back and contributing to society is unparalleled.
We also want to acknowledge the support of those who played a role in the project. We extend special thanks to Sasfin colleagues Shaista Mahomed and Batseba Bogatsu for their valuable assistance in making this donation a reality. This initiative highlights that we don't just have a purpose statement, but we live it!