Richemont  Group released its Q3FY2021 sales update.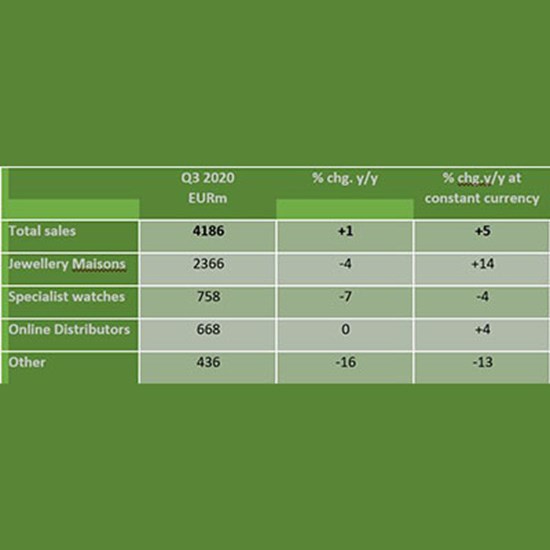 The anticipated segments/categories/regions were the top performers, namely,
The Asia-Pacific region (the largest by sales) grew sales by 25% in constant currencies, with mainland China sales up 80%;
Jewellery Maisons, which account for >100% of group profit, was the top performing product segment; and
Online retail was the strongest sales channel (albeit missing market expectations a large margin), growing by 17% in constant currencies. Online sales now account for 20% of total revenue.
We have, for some time, been lukewarm on growth prospects of hard luxuries (watches and jewellery) versus soft luxury (apparel, cosmetics, leather goods, etc.) in recent years. While branded jewellery has been growing well, specialist watch demand has lagged. Hence, we have been lukewarm on Richemont (the largest hard luxury company) versus LVMH (the largest soft luxury company).
However, in the pandemic-demand‑shifted world, Richemont, with its higher-than-peers retail presence in China and online and its high-end jewellery dominance (Cartier and Von Cleef and Aarpels), is increasingly viewed by market analysts as "a good way to play accelerating onshore Chinese demand this year".