The land of television and movies is currently beset by a war of attrition. Every day, more and more viewers opt to "cut the cord" and abandon their expensive cable subscriptions for less expensive internet streaming services such as Netflix. The onset of Covid last year saw an acceleration in this trend and we have since seen more internet streaming or OTT (over-the-top) platforms emerge.
Last year, HBOMax was unveiled by AT&T, parent company of WarnerMedia whose stable includes Warner Bros. and HBO. Warner Bros. owns the rights to movies such as Batman, Superman and Harry Potter. HBO is known for producing popular quality television shows including the Soprano's, Watchmen, Westworld, Band of Brothers and of course Game of Thrones. Not to be outdone, Comcast, parent company of NBC and home to shows such as the Office, Seinfeld and 30 Rock (for older readers I will refer you to Cheers, Golden Girls and Frasier) launched its rival streaming service titled "Peacock" – in case you were wondering the Comcast logo contains a peacock.
The beginning of 2021 has seen two new platforms enter the market. Discovery launched its offering entitled Discovery+. While many may not be too familiar with the Discovery brand, its channels remain highly popular among households and include the likes of HGTV, TLC, Animal Planet, Food Network, History, Investigation Discovery and OWN. Though it was more of a rebrand than a launch, ViacomCBS introduced Paramount+ whose content may not be as broad and diverse as some of its peers but still includes popular shows from CBS, Comedy Central, BET, MTV, Nickelodeon as well as movies that fall under the Paramount umbrella – let's just say they will "make you an offer that you cannot refuse".
While these outfits are not exactly newcomers to the streaming world, having already had some form of streaming platform available for quite a few years, they will need to invest heavily in content to attract viewers onto their platform. Netflix spends billions of dollars each year creating new content for its platform and in 2021 it is expected to spend close to $17 billion as it caters for its 200 million plus global subscriber base.
One company that is likely to challenge if not exceed Netflix when it comes to content spend is Disney. In a little over a year, the media and entertainment conglomerate has amassed close to 150 million subscribers across its various streaming platforms (Disney+, Hulu and ESPN+) and is targeting subscriber levels of 300-350 million by 2024. To achieve this goal, Disney plans to leverage off its unrivalled content library that it has assembled over the years and create multiple films and television shows revolving around characters from Marvel comic books, Star Wars, Disney and Pixar.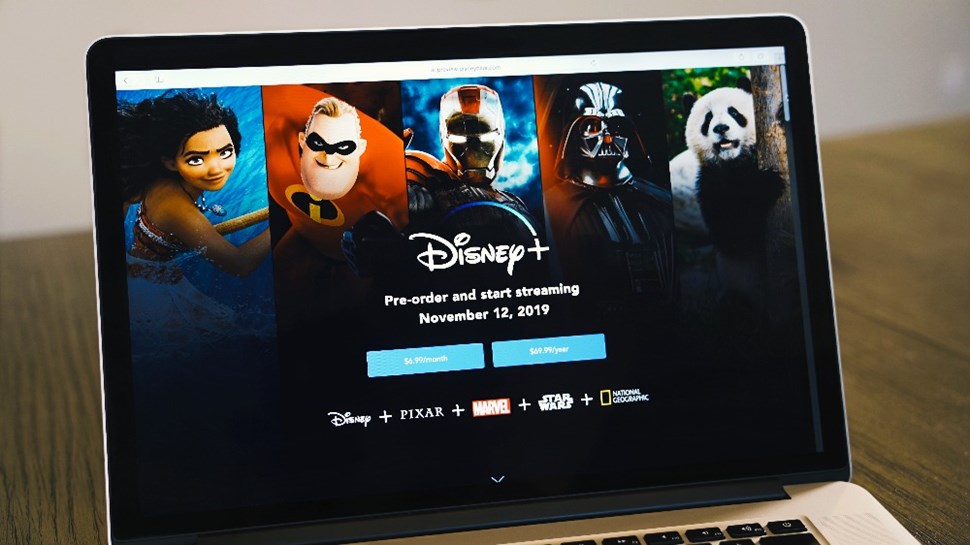 While Disney remains the de facto challenger to Netflix's crown, the bigger threat may not come from traditional television and media firms but rather from Big Tech. Both Amazon and Apple have their own streaming offerings, namely Prime Video and Apple TV+. Amazon prime subscribers and purchasers of Apple devices automatically gain access to these streaming services at no extra cost providing a tremendous pool from which to grow their viewership. Unlike Netflix, streaming is not their raison d'être but it is an important aspect of the flywheel that drives their respective brands. While their current spend on content does not quite match that of Netflix, they certainly have the firepower to do so. It is also not inconceivable that one day WarnerMedia could change its address to Cupertino California.
As the streaming war rages on, content will remain the key to success. Netflix continues to dominate the streaming landscape though Disney has built a large subscriber base in a short space of time and its unparalleled content library threatens to topple Netflix from its throne. Big Tech will remain a persistent and growing threat and how other "traditional television" platforms will fare as they transition into the streaming realm remains to be seen. With war comes casualties of which we have already seen one (RIP Quibi) and more are likely to follow. Some say that in war there are no winners but in this case the real winner is likely to be you and me, the viewers. With all this new content coming our way we could never possibly watch it all in two lifetimes. We are truly living in the golden age of television (or whatever screen catches your fancy). What a time to be alive! Is it safe to go outside yet?