Can we use Artificial Intelligence to enhance the way we evaluate company performance metrics? Is there a real possibility that we will begin to mine asteroids?
These were some of the fascinating questions that were tackled by the highly experienced panellists at Sasfin's Beyond Global Wealth Roadshow. This year's roadshow featured a robotics immersion by Dale Imerman, founder of the Mojo Dojo – whereby participants learnt to build and code their very own robots!
The panel led by Henley Business School's Dr Puleng Mokhoalibe included technology media guru Arthur Goldstuck, next-generation educator Dale Imerman, CRM expert Paul Slade and Sasfin's Bradley Mitchell, who examined the reality of changing education, career, industry and investment landscapes, and proposed where the next potential 'unicorns' or goldmines might be found, selecting five key areas – Digital Transformation, FinTech, HealthTech, Space and Education.
The panel also explored developments in the world of space and robotics, and analysed how these trends and technological changes will affect the world of investments.
The Roadshow introduced an innovative and critical component of the future – education – inviting Dale Imerman to lead a 'Robotics Immersion' for teenagers, in which they would build, code and control their own robot from a box of parts, a manual and a tablet. Learners from varying backgrounds – including those from Africa Tikkun, a charity we support – united in teams of three to bring the units to life.
In under 60 minutes, the teams were operating robots, lifting boxes and, in some cases, performing a few tricks, with genuine glee and a sense of satisfaction from bringing static parts to life using a combination of intelligence, teamwork, adaptability and technology – key success factors for graduates in a changing world of #robotics #drones #3Dprinting #augmentedreality #virtualreality #bigdata #neurotech #nanotech #artificialintelligence #quantumcomputing #biotech and #IOT.
Dale Imerman, the Mojo Dojo.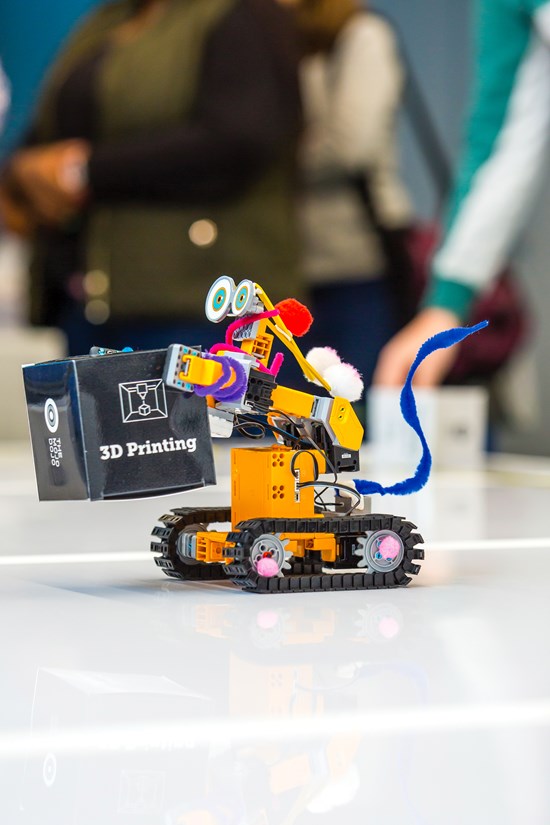 One of the robots coded and assembled in the session.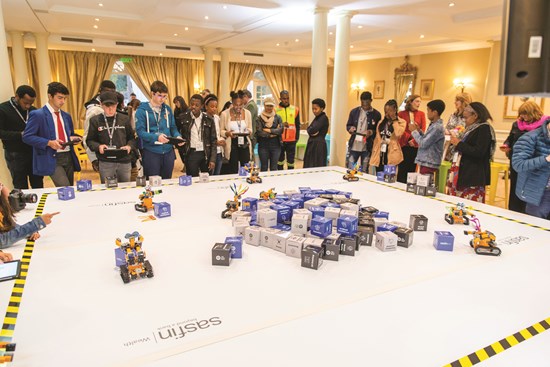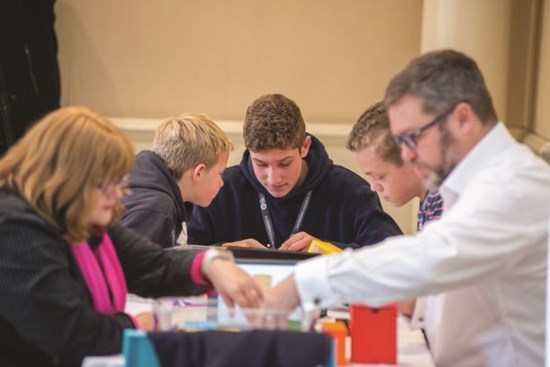 On the topic of digital transformation, Dr Puleng stated that there was more data created in 2017 than was ever created up until that point in time, which underscores the rate of change we are going through in terms of data.
The future of future itself
Sasfin's recently appointed Digital Council Head, Arthur Goldstuck, said that Elon Musk's SpaceX project had changed the way we conceive of travel beyond our earthly borders. According to Arthur, SpaceX has made a lot of these conversations around space a reality. "There's a real expectation that asteroid mining will become a reality in the next decade– sending returnable craft to collect a trillion dollars' worth of minerals that may be found there – which, in turn, will affect the price of minerals as we currently know it," he noted.
In terms of the world of cryptocurrencies, Bradley argued that while there may be issues still to be dealt with in blockchain technology, the decentralised register of the technology has facilitated the access for those who previously couldn't be banked, which offers huge potential in the future.
Paul Slade said that regarding Healthtech, there is now an increase in medical services to a larger ageing population. 3D Printing has changed surgical operations and the recovery cycle, with both lower risks and greater accuracy.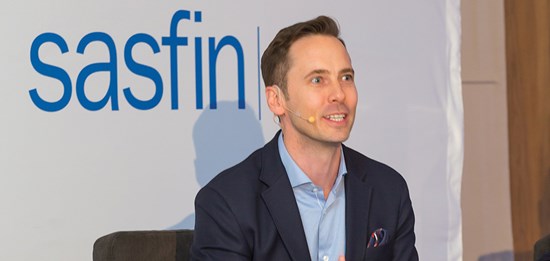 Paul Slade, CEO, The CRM Team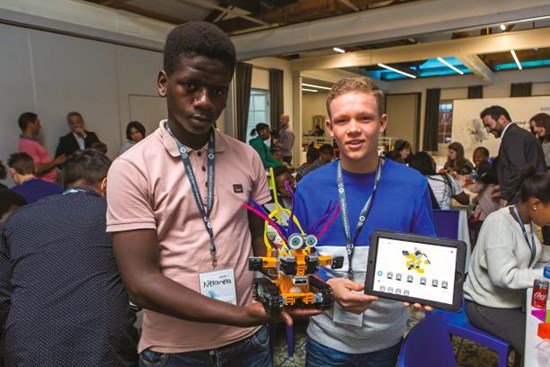 Robotics Immersion.
"The world's first 3D middle ear implant happened in Pretoria earlier this year, which will lead to greater acceptance and proliferation of 3D printed prosthetics across the world. Interestingly, the data around these procedures are also informing and improving the success rates within the medical industry," he added.
"...this year's roadshow was unlike any other we have done before..."
According to Dale Imerman, learning is the key to almost all the challenges we have. Almost anyone that has a device and is connected to the web can learn. "Most importantly, I feel augmented reality will allow young people to go to places they could normally not afford to get to. Typically, people would not normally have these experiences, but virtual and augmented realities are making them real and accessible," he concluded.