This past week the two console heavyweights, Microsoft and Sony, released the next generation of their gaming consoles. Microsoft unleashed their latest weapon, the Xbox Series X which has continued with the box-shaped trend. Two days later Sony revealed its futuristic looking PlayStation 5 (PS5). The launches coincide quite nicely with Black Friday which is a little over two weeks away with many a Christmas tree expected to have one of these consoles nestled beneath it this year.
Console wars date back to the early 80's when companies such as Atari and Nintendo duked it out as they vied for gamers attention. The rivalry between Microsoft and Sony initially began in 2001 when Microsoft released the first Xbox to compete with Sony's second-generation console, the PlayStation 2 (PS2). However, the war between the two began in earnest in 2005 when Microsoft released its second-generation console, the Xbox 360. Sony was only able to release its third-generation console, the PlayStation 3 (PS3) the following year allowing Microsoft to gain significant market share in its absence. The two consoles eventually ended the cycle on similar stats with the Xbox 360 selling 76 million units compared to the PS3 sales which totaled 77 million units.
The most recent generational battle was a completely different story. Sony's PlayStation 4 (PS4) completely outsold Microsoft's Xbox one console. It remains to be seen if this time around Sony will continue to dominate or if Microsoft will be able to attract gamers with its new offering. No matter who wins, video game developers and publishers will be very excited about the new console launches. Gamers will be eager to get their hands on the latest consoles and with that game titles that they can play to experience the newly improved graphics and performance (and let us not forget load times) from the previous generation.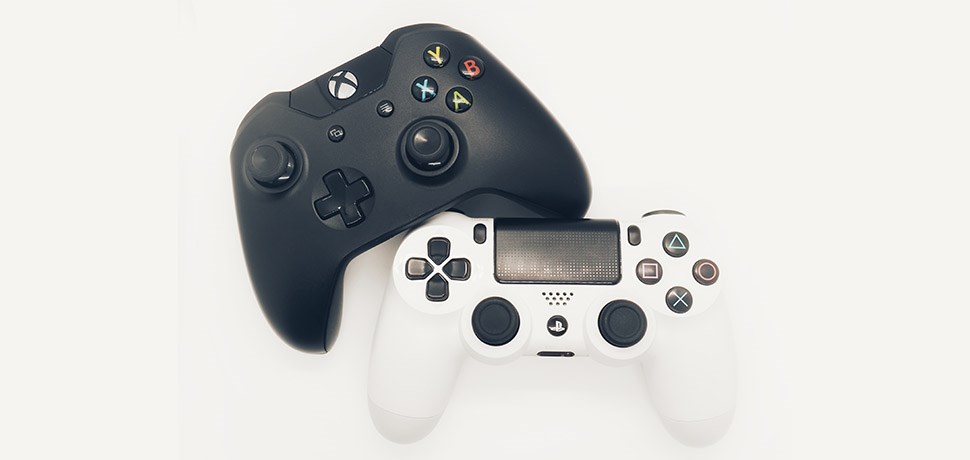 Xbox vs Playstation
Despite the impact of the pandemic on global equity markets, the shares prices of video game companies have actually outperformed. The share price appreciation of Activision Blizzard (+29%), Electronic Arts (+11%), Take Two Interactive (+31%) and Tencent (54%) can be attributed to them benefiting from the shift to working from home as gamers are spending more time playing games as well as spending more money on gaming. 
Activision Blizzard reported that its Call of Duty franchise has seen a seven-fold increase in the amount of time gamers spend shooting one another and its user base has more than tripled from year ago.Take Two Interactive reported a surge in its western themed action-adventure game Red Dead Redemption 2, with game sales increasing over 100% as total audience numbers increased by 28% and new player growth was close to 50% (who doesn't want to sit at home in the comfort of their living room and pretend to be a no-nonsense outlaw in the "Old West"?). According to Newzoo, a data analytics company, global gaming revenue is forecast to reach $175 billion in 2020, an increase of 20%. Clearly the video gaming industry is booming and the latest console war is only going to be a catalyst for further growth.