Smile Week, which is sponsored this year by Sasfin, is the region's first since COVID-19 induced lockdown restrictions were lifted in August. It is taking place from the 16th to 20th November. Operations include cleft lip and cleft palate repairs, contracture surgery, and skin grafting.
"Smile Week continues to be instrumental in helping South African children living with cleft lip and palate, burn injuries, and other abnormalities, to live normal and healthy lives. While the COVID-19 pandemic and resultant lockdown has presented unprecedented challenges in the delivery of vital medical care to those children who need it most, we're delighted these surgeries have finally resumed. As we attempt to adjust to our new normal and address the major backlog in elective surgeries, our top priority remains ensuring we're able to assist as many children as we can" comments Smile Foundation CEO Hedley Lewis.
"We're enormously grateful to Sasfin for sponsoring these surgeries. Without the support of organisations like them, we would not be able to continue doing such vital work in local communities across the country," Hedley Lewis.
"At Sasfin we are passionate about contributing to society, and our partnership with the Smile Foundation is testament to our commitment in helping others. We are proud of this partnership as the Smile Foundation shows admirable dedication to enhancing the lives of others through the work they do." says Terri Katz, CSR Manager at Sasfin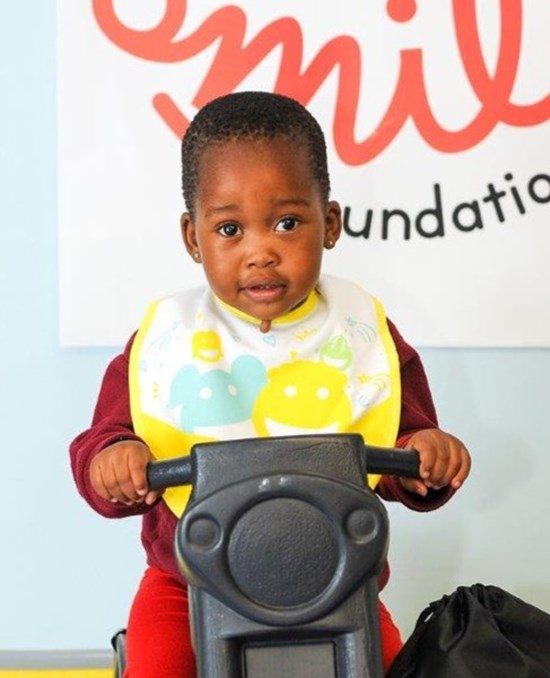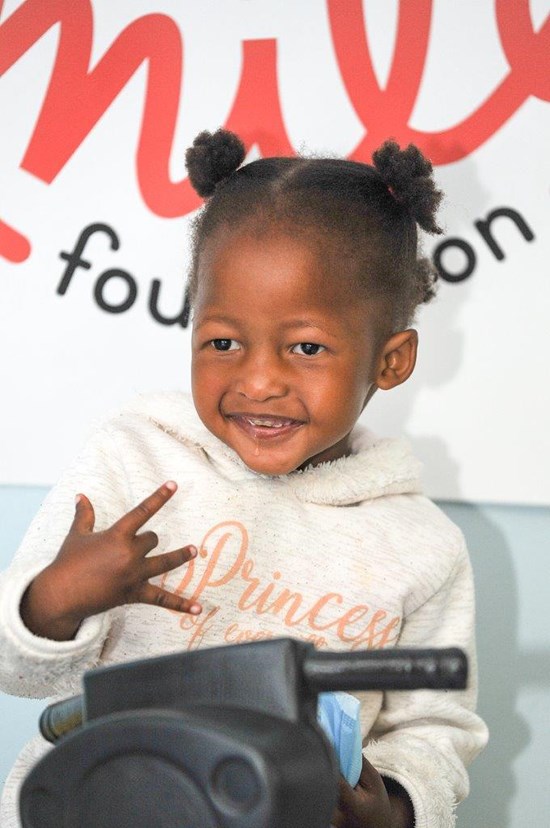 Two of the children receiving surgery include 6-year-old Onolo and 3-year-old Cleoshan. Both children are burns survivors.
Onolo sustained a 50% flame burn in August 2020. While standing next to the fire one cold afternoon, someone accidentally kicked a bottle of paraffin which then exploded, severely injuring him. After suffering unimaginable pain, operations twice a week, and spending nearly 2 months in Pediatric ICU, Onolo was transferred to the specialist unit at Robert Mangaliso Sobukwe Hospital's Burns Unit where he was taken for skin grafting using a special device that meshed his skin to fit the multiple open areas.
Head of the Kimberley Burns Unit, Dr Maria Giaquinto-Cilliers, says Onolo did not have enough donor areas for the grafts, and the only way to have most areas of his body covered was to use a specialist device and technique. Onolo is currently readmitted, receiving OT, Physiotherapy and will be grafted during Smile Week.
Cleoshan slipped and fell into a fire while playing outside in June. He sustained burns to his hands, arms and chest. After multiple operations, the surgical team managed to save all his fingers but at the cost of severe contractures of the fingers. These types of surgeries often necessitate surgeries to fix one digit or two at a time, and the main objective is always to keep as many fingers functional. Then they attend to the aesthetics and in this case more movement of the fingers.
Being ever optimistic, as children usually are, Cleoshan has since remarkably taught himself to use his fingers and even attempted to return to normal daily activities such as colouring-in and playing with friends. During the upcoming Smile Week, the contractures of his fingers will be released.
Better quality of life for one-year-old Thlompo
At the same time, Thlompo is also set to undergo surgery during Smile Week. Thlompo struggles to breathe due to nostril stenosis, an uncommon abnormality which results in aesthetic and breathing discomfort in patients. His mother says apart from his breathing being constantly noisy, she lies awake at night stressing that her son could stop breathing at any moment during the night. Doctors will repair the nostril stenosis leading to a better quality of life for child and mother.
Lewis concluded that "Smile Foundation, together with the dedicated medical staff at the hospitals we work with across the country, are united in our common vision and unwavering commitment to help transform the lives of South African children. Our focus continues to be on giving children a new lease on life and newfound hope that they didn't even realise was possible. As we attempt to address the major backlog of surgeries due to the delays caused by the pandemic, we continue to call on members of the public as well as businesses to continue supporting us".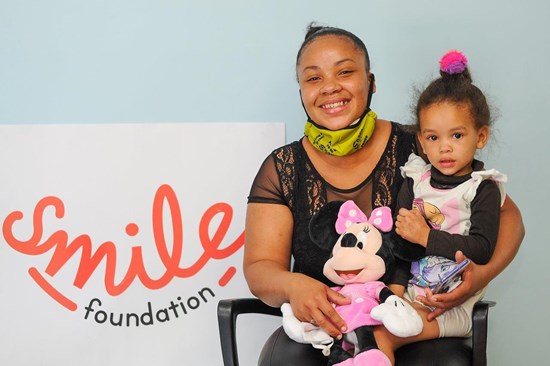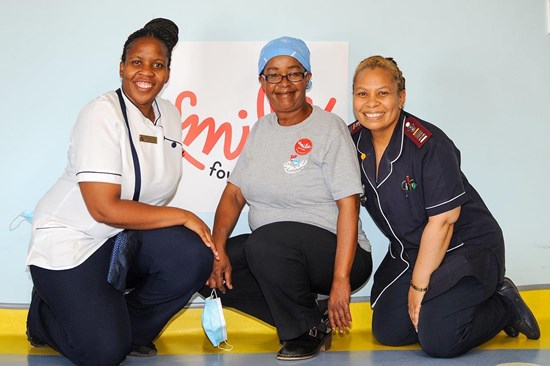 About the Smile Foundation
We're About Putting Smiles on the Faces of Children in South Africa!
Smile Foundation is a South African NGO that assists children with any type of facial or other conditions, to receive reconstructive surgery within South Africa. We help children who suffer from treatable facial anomalies such as cleft lip and palate, all burns, Moebius syndrome (facial paralysis) and other conditions. We are currently based in 11 Academic Hospitals around South Africa. We are investing in the medical teams we work with, through an Academic Skills programme, and we assist the hospitals by purchasing equipment for use by the Departments of Plastic and Reconstructive Surgery. Our Chief Patron, the late honorable Nelson Mandela's wish is for us to assist as many children around South Africa as possible to alleviate the stigma attached to living with a facial condition. For more information, contact Smile Foundation on www.smilefoundation.co.za or 0861 276 453.