After multiple unscheduled delays, Finance Minister, Tito Mboweni, finally delivered the medium-term budget speech on 30 October. The Minister's relatively austere budget contained several of his usual comical anecdotes, but the seriousness of the occasion couldn't be understated. Having recently announced the R59bn government-sponsored bailout of Eskom, and with ratings agency Moody's breathing down the country's emblematic neck, (having called the present structure 'unsustainable' and stressed the urgency of a sound turnaround plan after downgrading the credit risk outlook from 'stable' to 'negative'), the wiggle room for President Cyril Ramaphosa, in conjunction with key institutions including National Treasury, the South African Reserve Bank (SARB) and the South African Revenue Service (SARS) to rechart the course of South Africa's economic position, remains slim.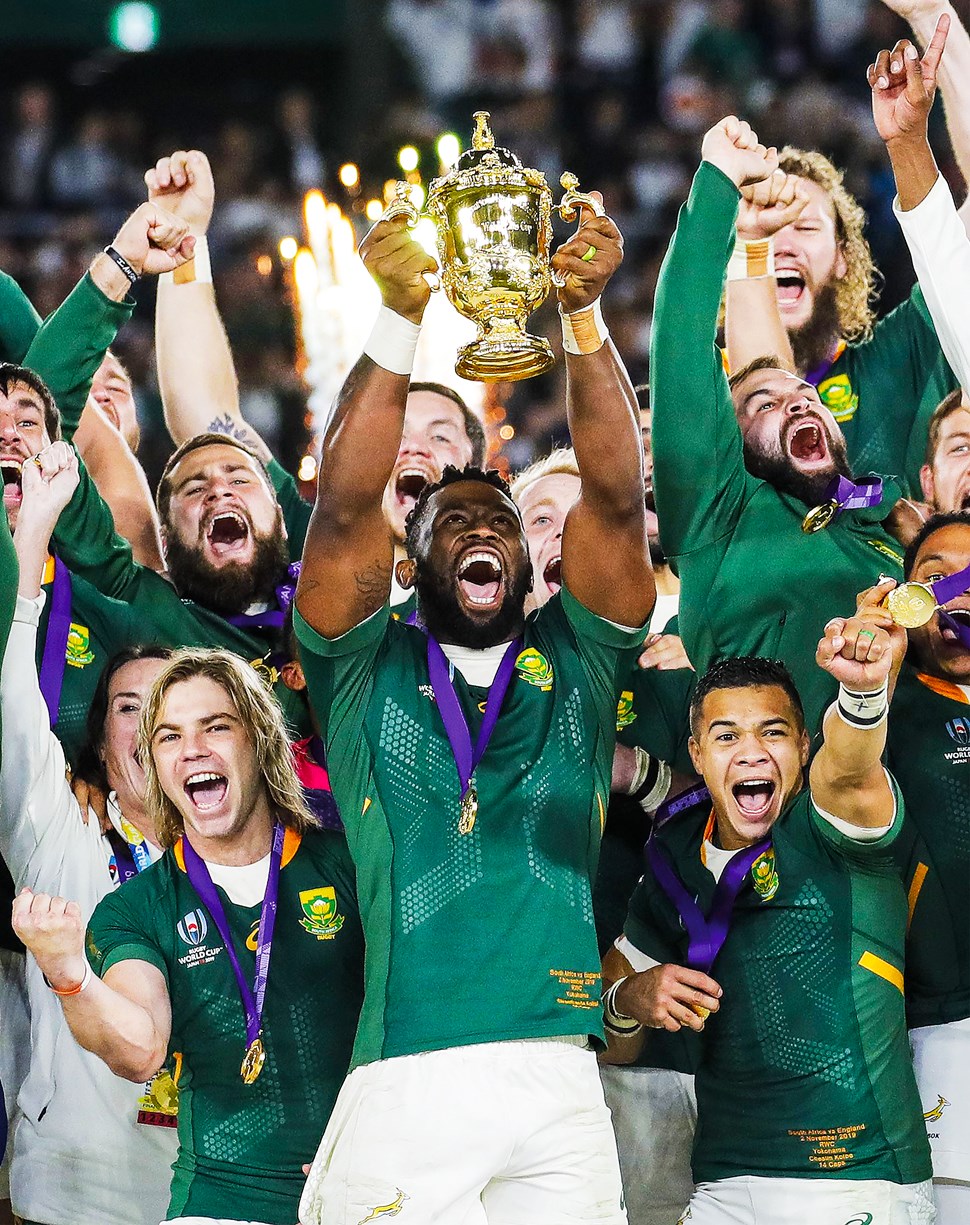 The country's general mood, however, remains varied. Notwithstanding the precocious economic slowdown and heightened tensions around unemployment and higher consumer prices, as well as growing concerns around criminality and increased xenophobic violence, the Springboks' successful World Cup-winning campaign in Japan certainly raised the country's spirit. Captain Siya Kolisi and his incredible squad of 31 players, together with Coach Rassie Erasmus, displayed superb courage and strength of character in their triumph. Congratulations to all involved – as a country – we are indebted.
... the Springboks' successful World Cup-winning campaign in Japan certainly raised the country's spirit.
Fortunately, (and especially) during the period's global economic complexity, Sasfin Wealth's Portfolio and Wealth Managers are well equipped to provide alternate solutions that not only mitigate against short-term market risk, but also ensure focus on long-term capital and growth. In this regard, Ashley Pedlar, a Junior Portfolio Manager, offers an interesting perspective as a female Portfolio Manager. She writes of the unfortunate decline, according to Morningstar, of the participation of female Fund Managers in the wealth and asset management sector. Ashley's well researched piece argues for greater inclusivity of women in the investment management space, as it is well established that diversity of thought in the investment process or portfolio construction against a client's mandate, can result in innovative approaches that may not have been considered prior.
Mike Haworth, Sasfin Wealth's Investment Strategist, unpacks the latest developments in the ominous US/China trade war. Mike suggests that the trade war has reduced the US's trade deficit by 10% for the first seven months to July 2019, compared with the same period the previous year. He adds that at this point (July 2019), US exports to China were third largest after Canada and Mexico, while imports from China were largest and 50% greater than the next largest, which was Mexico. These changing trade dynamics are illustrative of the pressure of President Donald Trump.
Our regular Q&A feature is with Nicky Newton-King, who spent more than 20 years at the Johannesburg Stock Exchange (JSE), prior to her early retirement in 2019. Nicky is known as a formidable Executive, and in our interview she spoke frankly about some of the challenges she faced during her tenure at the helm of the JSE. We thank her for giving of her time to share her insights for this publication.
The end of a calendar year is known to many as an opportune time to reflect on the broader state of one's financial affairs. According to many Wealth Managers, it is incumbent upon one to annually review whether one's legacy plan and associated legal documentation is in order. Sarah Simson, Sasfin Wealth's Head of Fiduciary, illuminates the importance of such planning and urges clients to view this segment of their wealth planning as part of a calculated financial strategy. This is especially true, she argues, for those fortunate to have multiple offshore assets (often requiring multiple wills), to ensure the appropriate tax and estate administration is correctly handled.
Managing a portfolio, at whatever stage of the life cycle, requires a degree of diversification across multiple layers and, additionally, requires one to be on trend. Talking to some of the on-trend themes over the next decade, are Sasfin Wealth's Sean Young and Nicholas Dakin, who have researched the global emergence of smart mobility and 5G connectivity respectively.
Our recurring News in Brief section features the upcoming Sasfin Sixes in Cape Town (scheduled for February 2020), as well as our usual book reviews at the back of the publication, to keep you occupied over the holidays. On a lighter note, enjoy a superb article from David Shapiro, who commemorates the 50-year anniversary of the Woodstock festival held on Max Yasgur's dairy farm in Bethel, New York.
As we head into the festive season, I would like to take the opportunity to wish you a safe and pleasant holiday. We look forward to sharing some fascinating investment insights in 2020.
Enjoy the read.